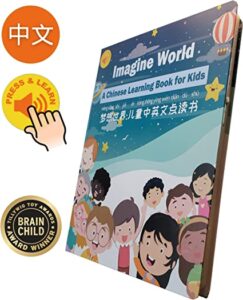 嘗糞憂心暗示了一個人要不忘本,同時也要注重孝道。通過一個小故事來反映一個大道理,其實這就是成語的奧秘。有很多成語都能夠暗示出一些大道理,而嘗糞憂心所暗示的就是人的倫理以及人性。在人性裡,孝是最大的。即使再有錢但是沒有孝心,那麼也會受到良心譴責。
不論自己將來會有怎樣的生活,不論貧窮還是富貴,都不要忘記自己的父母。母親經過十個月的懷胎,辛苦生下孩子,並且與父親共同去撫養孩子,這其中要付出很多的艱辛。對於大富大貴的人家來講,可能養育一個孩子甚至多個孩子都比較輕鬆。對於普通家庭來講,父母可能需要節衣縮食才能夠養育子女。
In the darkness of the night, there was a candle light. In that room was a man poring over his book. He started sweating.
"Servants!" he muttered.
A bewildered servant came in. "Sir, you.."
The man grunted. "I'm fine. Get my wife." With that the servant left the room.
A few moments later, a woman barged in.
"What's happening?" she asked, full of concern.
"I'm sick. I had this vision- I have this feeling… I'm fine, though."
"You're sick?! And you say you're fine! You're obviously not! Servants! Get the doctor, quick!"
"Yes, madame."
"Wait- don't. I'm fine, you don't need to call the doctor. Go, please."
The servant hesitated for a moment before backing out of the room.
"Wife, I'm fine." He protested. "I think in my vision, there was something wrong with my parents, I must go."
"What about your scholarly duties?" she asked.
"I'm going to take a break to go see my parents."
"But, husband, you've only been a scholar for 10 days! You're leaving now?"
"Shut up, please. I've already decided. I'm going. Tomorrow."
He was true to his word. He went to his parents on horseback the next day.
He barged in the room as soon as he was there.
His mother stared, astonished.
"My son, your father-"
"Mother, father is fine. Don't worry too much!"
"Erm, I can't do anything." the doctor said.
"But, can he still live?"
"I'm not sure.. but there's one way to find out."
"What way?" the son asked.
"What way?" the mother asked.
"You have to taste his poop."
The son looked bewildered.
"If his waste is bitter, then he's fine. If it's sweet, then he can't…"
The son and the mother were speechless.
"What- What kind of idea is this?!" the mother demanded.
"You can't! No!" the father protested. "Son, don't listen to his meddling words! He's lying, he's lying! CHASE HIM OUT OF MY HOUSE!"
That night, the father went to the bushes to do about his business. The son, without telling his parents, went there. He remembered the doctor's words.
Just taste his poop..

He picked it up and glared at it. He ate it.
"No- why, why is it sweet?" he muttered.
In bed that night, he couldn't sleep. He ended up getting up. He looked through his parent's window. His mother was fanning his father. He started crying.
That night, fireflies roamed the air.
He looked up.
"The North star!"
He knelt and prayed to it.
"I'm willing to sacrifice myself for his health.."
The End.
Translated by Liana. 7/2012.