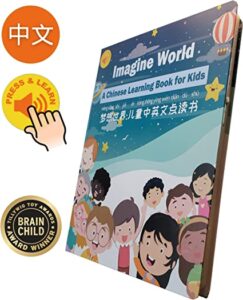 李晟的父亲是一員威武的大将,李晟希望長大成为父亲一樣的人。可是,父亲卻總是说他年紀小,不能習武。李晟不甘心,偷偷學習射箭,终于練成了百發百中的神箭手,讓父亲刮目相看。
李晟 was secretly watching his father shooting arrows perfectly. He just couldn't help it so he cheered wild. He always wanted to be an archer like his father when he grew up. He wanted to learn.
" 李晟, what are you doing here again? I thought I told you to stay in the house! This is not a place you can play in." said his father when he noticed his son.
" Father! I want to learn. I want to be an archer. Teach me teach me!" said the desperate boy.
" Until your old enough you have to wait!" he answered
" How long do I have to wait?"
" When you can open the bow"
" I can now!" said 李晟
" Oh really?" said his father," Show me then"
李晟 took the bow and pulled as hard as he can. He pushed an pulled and went out of balance and fell on his bottom. The soldiers laughed and pointed.
" Just go back first. When you are ready, then I could teach you. You!," His father said to a man," Bring 李晟 back home and make sure he doesn't come out again"
"Yes sir"
As 李晟 and the soldier walked back home,he said," Hey why didn't you say a word when we are walking before?"
" I was thinking when I could pull open that bow."
" Oh when you grow up" answered the soldier
" How long do I have to wait until I grow up?" said 李晟
" If you try hard, you will grow up very fast."
" But how do I try hard?"
"李晟 do you really want to be an archer?"
" You don't even need to ask! Of course!"
" Good! So from today and on, I will teach you" the soldier said
" Really!? Yay!"
"But you have to follow my way and you will become a fine archer very fast!"
" Thank you Uncle Thank you!"
" No need to thank me! But promise you won't tell anybody."
" Deal!"
All thanks to the soldier, 李晟 started a hard hard training…..
" Shooting arrows needs strength and balance so you have to hang two bags full of rocks on each arm for half an hour." said the soldier as 李晟
was doing exactly what he said. But then he lost his balance and fell.
"Shooting arrows also needs accurate eyesight so from today and on, you have to stand 20 feet away from a tree with a coin tied on it for 30 min. If you can see the coin as big as a horse, then you succeeded." he said as 李晟 was staring at the coin.
This train went on and on. 李晟 improved and and was a pro now.
As 李晟 was shooting , his dad came in and 李晟 quickly hid his arrows and paper behind him.
" What are you doing?" said his suspicious father.
" Uh… umm.. the sun is too warm so… I'm standing in the shade!"
" Then why don't you get a chair? Men ! get 李晟 a chair. Now recite a poem."
李晟 recited the poem. His father thought that he did good so he said," Son, its about time you go hunting with me"said his father, "Come"
When the arrived at the woods, there were many animals such as birds rabbits deer and others. Then suddenly, 李晟's father saw and old eagle flying in circles. But 李晟 got there before him, he imagined the coin. As the eagle flew in the middle of the coin, he shot the arrow. The eagle fell. He succeeded! His first arrow on a real creature!
Back at where his father was, one of the men said," Good! Sir that was perfect" But they all soon found out it was 李晟 and congratulated him