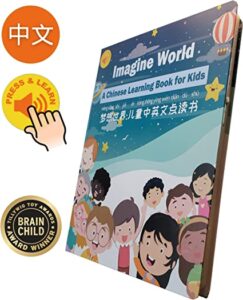 "Shake the World" reveals the initial stages of the Chinese Communist Party's brutal persecution of Falun Gong started in July 20, 1999. It tells the story of Ding Yan, a typical Falun Dafa practitioner as she takes us through the first days of the persecution of Falun Gong, the Beijing News Conference held by Falun Gong practitioners in China on October that shocked the world, and the magnificent Guangzhou Fa Conference in November 1999. Ding Yan is eventually persecuted to death at the hands of the police after suffering brutal physical and mental torture .
The persecution of Falun Dafa by the Chinese communist party has claimed the lives of thousands of Falun Dafa practitioners. All were violently tortured for refusing to relinquish their belief in Truthfulness, Compassion, and Tolerance. They lost their lives but they left behind everlasting smiles and compassionate hearts.
Through the ages mankind has pondered: Where are we from? And to where are we going? Countless people have pursued the answer to this eternal question.
With a courtyard of gorgeous flowers, the spring has her master. The windstorm continues through the night, but there is no need to worry.
"Shake the World" reveals both the horror of the persecution and the beauty of Falun Gong practitioners' uncompromising spirit.
感人落泪的<<震撼>>
法轮功-学员-丁燕,一个平凡的乖女儿,在中共对法轮功的疯狂的迫害中离开了人世。超­过2000位正直善良的法轮功学员们走了,只因为他们不放弃对真善忍的信仰,在那片­沧­桑的中华大地上被酷刑夺走了他们宝贵的生命。他们走了,留下的是对世人的慈悲和永远的­微笑。
人,从何处来,往何处去,千万年来,无数生命苦苦追寻着答案。一院奇花春有主,连宵风­雨不须愁。丁燕和她的法轮功同修们,用自己的行动谱写了一曲震撼宇宙的正法之歌。