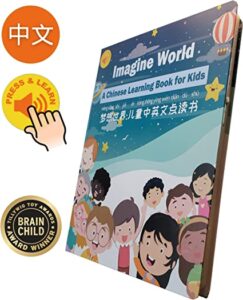 Translated
孔子聖賢之道- 善之真假:
善有陰有陽,有是有非,有偏有正,有半有滿,有真有假。 如果陷於俗世凡情,智慧受到蒙蔽,人往往分不清真假,以至於把善當作惡,把惡看成善。 人們行善,利人的就是公,公就是真,利己的就是私,私就是假。還有全心出發的是真,表面上裝做行善形式的是假,無所求而行善的是真,有所求而行善的是假,這些真善假善,你們都要全面考慮真切啊!
Confucianism – The difference of true and false (Shan Zhi Zhen Jia):
Good has yin and yang, there are yes and no's , there is always a positive and negative side, and there is real and fake. If caught in the secular world where loved, wise, and deceived people often distinguish between true and false, acting as if good is evil and evil is good. People do good deeds, helping others is public, and the public is true. If the deed is self- serving, it's private, and private is false. There are people who do the deed wholeheartedly. But, to do good deeds just for the benifit afterwards is fake. You should fully consider reality!
Part 2:
Once there was a man who was selling buns, and a poor kid who wanted something to eat.
" Go away! if you can't afford this, go away!" the man behind the stand said.
A man came up, bought him some buns, and took the kid home. He cooked food for him, and bought him new clothes.The kid was overjoyed and touched.
" Please, can I call you Godfather?"
" Okay. Okay. Let's go earn money together. But first, lets train."
So the boy trained all day, and soon he was ready.
The man led the kid to the street, told him,
" See that man over there? He owes me money. now steal his money without him noticing. Okay?"
" Okay."
The kid went up to the man and tried to steal his pouch.
" What are you doing?! You little theif!" the man yelled, and grabbed hold of the kid's arm.
" Godfather!! help me!! Godfather!"
Then, the godfather ran away.
Another man came and asked the kid, " What's your name ?Why did you steal? And why are you calling him godfather?"
Crying, he said,
"My name is A Zhu. I never had parents, and he was the only person who cared for me! he gave me clothes and food!"
" Yeah, he gave you food and clothes, but you can't steal, that's bad!"
" But godfather said that you owed him lots of money!"
" What?! Me?! NO! You better not be lying!"
" A Zhu, if this uncle owed your godfather money, then why'd he run away? He might as well come up and say it." another man said." A Zhu. If your godfather gave you food and clothes, is it right to steal? Do you want to do it? A Zhu?"
He shook his head. " Now what am I going to do?" he said, still crying.
" Come with us. " the man said.
" We'll let you eat and drink."
" Right! right, right!" the villagers said.
" They won't just give you a home, food, and clothes, but they will lead you to the right path!" a villager said.
A Zhu wiped his tears and laughed.