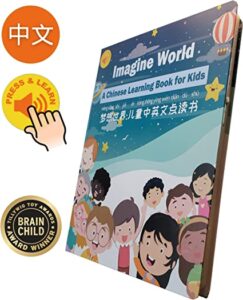 One sunny morning a woman and her child went to visit and old woman's room in her quarters.
"Grandmother, good morning." the woman said.
"Great grandmother, good morning." the kid said.
"Grandmother, I've seen that you've become more frail. How are you?" the woman said.
"I'm fine, it's just that I'm old now and my teeth are all gone and it's hard to eat."
The woman stared in worry as she walked back to her husband's room.
"Husband, grandmother's becoming old and it's difficult to eat.. whatever shall we do?"
The man sighed. "What shall we do?" he repeated.
"Why does great grandmother have no teeth?" the kid asked.
"Because she's old, child." the woman told him.
"But doesn't that mean she can't eat?"
"Yeah, that's why she's not happy."
"What should we do?" the child asked. "Ah! She's like a baby now, isn't she? Since she has no teeth and babies have no teeth either, so doesn't that mean she should just drink milk?"
"Child! Cut this rubbish and do not be insolent." the man yelled.
"But, husband. He has a point. She has no teeth and needs milk. I still have milk in my breasts so let me help mother."
"But, my dear! You can't!"
"Husband. This is necessary. We can't watch her starve."
"My wife.. you are so kind. I must kowtow to you!"
"No no, we should do this. Please get up."
The next day, she went to the old woman. "It's time to eat."
The old woman had a drink and said.. "This is.."
"My.. breast milk."
"Oh my God! No! You can't–"
"I'm so sorry, mother. It's all my fault. I just saw that you had no teeth and it was difficult to eat.. so.. It hurts me to see you starve. You raised us and now it's my turn to take care of you."
"Yes, yes. Daughter. Please rise." the old woman said with tears in her eyes. "You are a good woman."
MUCH YEARS LATER..
The kid from earlier has now become a grown man.
"Grandma! Grandma! Are you well today?"
"Yes, yes. My dear grandson," she laughed.
"I remember that year in which you, grandma, gave my great grandmother your own breast milk. Everyone should care for their elders. You are such a kind person. In our next generations, I will make sure that everyone in this family will be just like you, kind and caring."
The old woman laughed again, happy and proud.
Translated by Liana 3/4/13