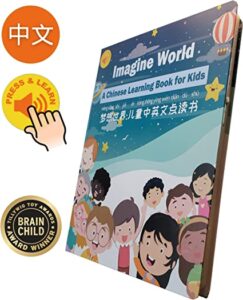 Translated
孔子聖賢之道- 善之端曲:
這善有端有曲, 純碎從濟世利人之心出發,完全是愛人敬人之心的就是端,就如顏回所做的一樣。假使行善,有一豪牢騷憤世之心,這就是曲。
Part1
" There's a flood ! There's a flood!" cried everyone swimming and paddling. Two men were one shore and whispering, " It's a huge flood!" Then suddenly a man yelled, " I'm gonna be rich I'm gonna be rich!" as he ran toward the flowing water carrying boxes filled with glass and jewels. The two people looked at each did the same. The man snatched a box from the water and put it on his own boat. Then someone in the water swimming yelled,
" Hey that's mine!"
" What are you talking about?! If it's on my boat, I own it!" he said as he threw the paddle at him.
He blocked and spit sea water at him. A crab was in the water so it landed on his face, The man got furious, but he swam away before he could do anything else.
The two men also picked up precious flower pots and bundles of belongings. Then a little boy swan up to the boat their in and yelled," Hey that's mine!! You can't take that! Give it back now!"
But instead of giving it back, a man kicked him of the boat. An old man paddled over to the little boy , helped him up the boat, and patted him on the back. Another man saw a older person struggling to hang on on a log. He jumped in the water and , swam to the senior and helped him up a boat.
Then a young man shouted," Grandpa! Little brother I'll help you! Then suddenly a little puppy in a basket tried jumping on the young man's boat but fell in midair. The young man quickly stuck out his paddle to reach him. " Good boy! Today I don't have time to play with you. Then the dog started barking a the man and the two people beside him. Their boat was filled with treasures and other precious stuff. They threw back their heads and laughed at the silly dog. Then a little girl cried," Please help me!" The young man paddled over to the little girl and helped her up. They helped people up and paddled them to shore.
When the flood was over, the people said," If you save them are you going to take care of them? Other people get money and jewels while you get people!"
They all disaggreed with them and shouted," We are going to tell on them and save our city!" People all agreed . So the people who got jewles said ," Well I guess we better save people!" as they ran to the sea.
Part2
"Hmm" said the teacher as he patted a student's shoulder," You are my favorite student"
" Teacher! I could I except to be that!"
" You are kind and honest. That's why"
A student named Zi Lu thought, " Humph I could do that too! Hmm WAIT! I know now, I'll do something good." as he ran out side, " Hmm what is something I could that would make teacher and my classmates like me Hmm I really have to think. Huh?!" he said when he saw the broken bridge.
A little boy and girl was playing with paper boats as the little girl's boat hit a rock," Ohh!! my boat's faster than yours ohh!" said the little boy
" But mine hit a rock! No fair rematch and then it will be faster!."
Zi Lu fond the kids and asked them, " Who broke the bridge? It was fine 2 days ago."
" Oh the storm broke it." said the little boy.
" And if you want to go across you go that way," the little girl added pointing to a path around the mountains.
" kids, from today and on, we don't have to be worried anymore." said Zi Lu
" You can fix it?' said the girl
"Of course!" said Zi Lu proudly
He grabbed some logs and put them on the broke bride. Then he tied ropes around the logs to make it steady. After some proud looks, he was done.
" Huh? Yay!!! It's fixed It's fixed" cried the little girl happily.
" Uncle Zi Lu, your so good!" said the little boy
He raised his head proudly and thought, " ah ha ha"
Then and old man with two bundles and a stick came by. Zi Lu asked, " Hey what are you looking for?!"
The old man replied, " I'm looking for a helper!!"
" A helper? Why?!"
"To help me carry these bundles across the mountian I'm to weak."
" Then why don't you use the bridge?"
"A bridge? Oh! You fixed the bridge oh thank you! You did a good thing! I saved a lot of time and money!"
" Huh? Money?" Zi Lu said to himself
" Zi Lu uncle,since the bridge was broken there were helpers." said the little boy The little girl ran up to him and said," From that mountain to the other mountain is 10 coins."
Then the two helpers came from the mountians. One of them said," Why didn't we get any business today?!"
" Who fixed the bridge"
So they ran to the fixed bridge and destroyed it. Zi Lu saw this and got furious. He picked them both up by the collar and said, "What are you doing?! Bandits! I fixed the bridge! And If you want to destroy it, you have to ask me if I agree or dis agree!" He threw one of them to the ground,hard." The other one got mad and tried to punch Zi Lu. But he caught him easily and threw him to the ground.
" Who are you?! How dare you destroy the bridge!" yelled Zi Lu
"They are the helpers." whispered the little boy.
" You guys destroyed my hard work just because of your own money!!" yelled Zi Lu to the helpers.
" Oh my," said the little girl, " It's broken again"
" Humph, If I fix it, they are still going to destroy it. I Zi Lu don't care anymore!" he said as he stomped back.
Back at class, a student said, " Zi Lu, I heard that you fixed the bridge here."
" No, just when I'm done somebody destroyed it." he sighed
Somebody else said," You always give up so easily!"
" You-"
" Zi Lu you have to finish what you are doing." said his teacher. Zi Lu nodded. The next day, he went to work on the bridge. It turned out better than before. Everyone thanked him for his kindness.